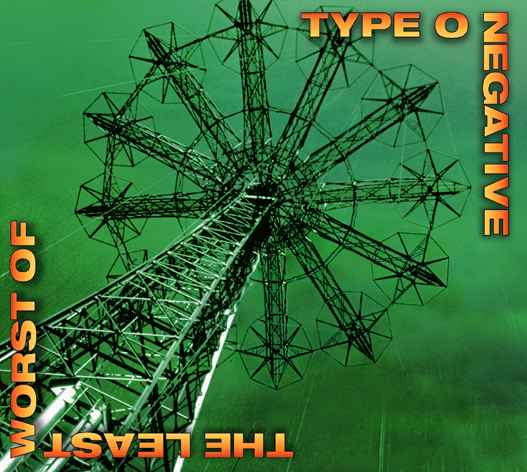 Least Worse of Type O Negative (Dirty)
Will be released on October 31 2000
Line up:
Peter Steele - Bass/Vocals
Kenny Hicky - Guitar
Josh Silver - Keyboard/Samples
John Kelly - Drums
Tracklist:
The Misinterpretation Of Silence And Its Disastrous Consequences (Wombs and Tombs Mix)
It's Never Enough
Black No. 1
Everyone I Love Is Dead
Love You To Death
Black Sabbath (From The Satanic Perspective)
Christian Woman
12 Black Rainbows
My Girlfriends Girlfriend (Cheese Organ Mix)
Hey Pete (Pete's Ego Trip Version)
Everything Dies
Cinnamon Girl (Depressed Mode Mix)
Unsuccessfully Coping With The Natural Beauty Of Infidelity
Stay Out Of My Dreams
Look for the "explicit lyrics" sticker on the cover. You just might want to have the Clean version as well...
Back to the Albums page