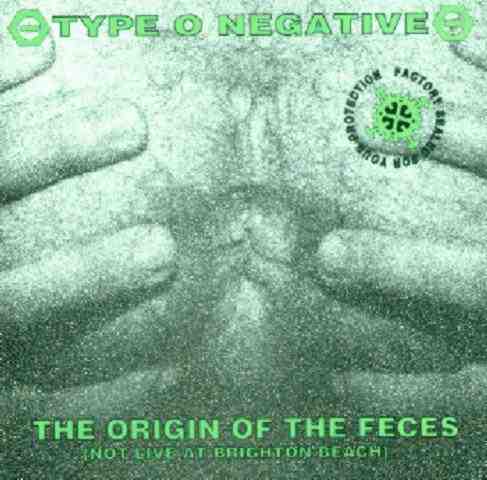 The Origin of the Feces
Line up:
Peter Steel - Bass/Vocals
Kenny Hicky - Guitar
Josh Silver - Keyboard/Samples
Sal Abruscato - Drums
Tracklist:
Intro: Glass walls of Limbo (You suck)
1. I Know You're Fucking Someone Else
2. Are You Afraid...
3. Gravity
4. Pain
5. Kill You Tonight
6. Hey Pete
7. Kill You Tonight (reprise)
This is (IMHO) the CD that every Type O fan should possess, it radiates anger and frustration: the emotions Type O Negative (read: P. Steele) must have gone through in 1993. The album was re-released with a more "shop friendly" cover.
Back to the Albums page